Learn about the grants and subsidies available to finance your Industrial Digitalization project.
Take advantage of these grants to implement MESbook
Applying for grants and subsidies with MESbook is a guarantee of success:
EASY: if you decide to apply for the grant through MESbook, we will take care of the whole process.
RESULTS: 100% of the projects we have submitted have been approved.
PRACTICAL: we collaborate with first level consultants who work successfully and who will accompany you in the most complex part of the process, the final justification.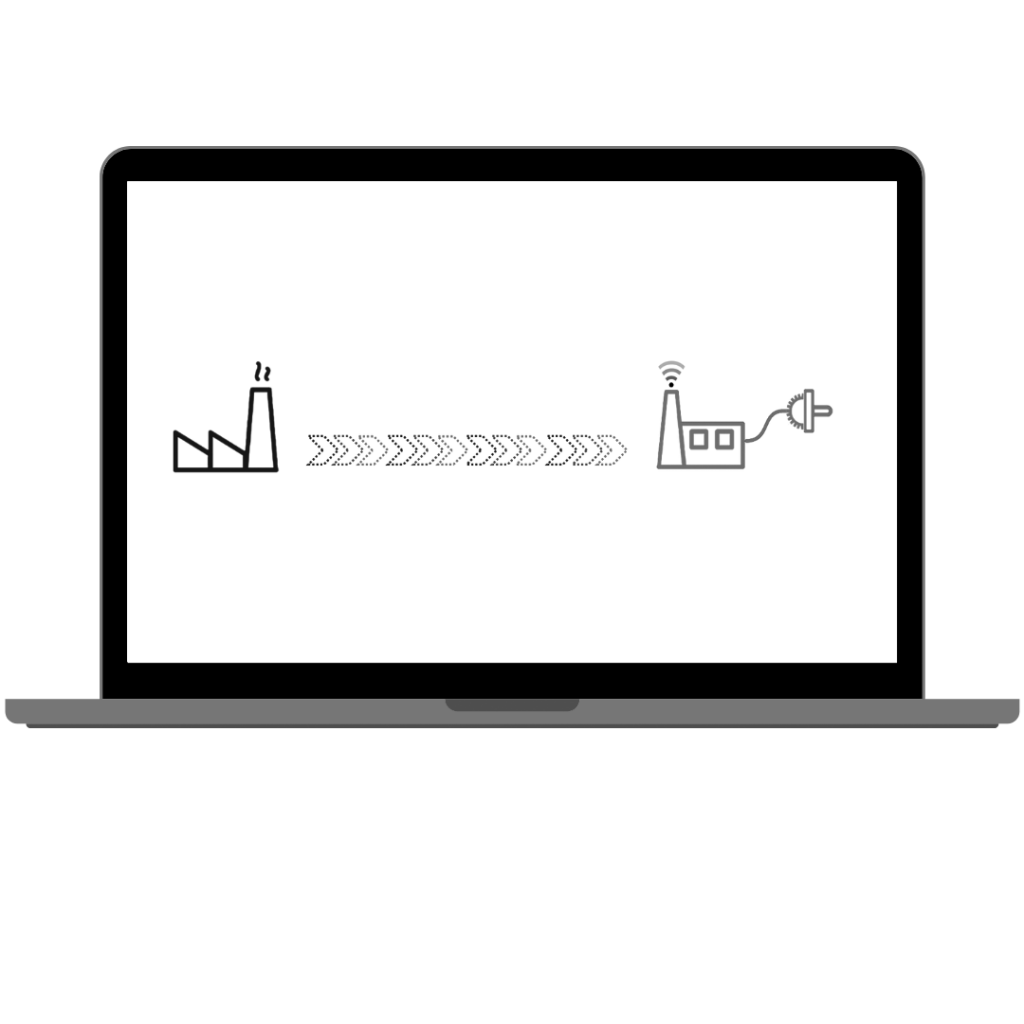 100% SUCCESS: All projects submitted with MESbook have been approved.
Type of aid: Monetary provisions aimed at financing the adoption of one or several digitisation solutions from those available in the Catalogue of Digitisation Solutions of the Digital Kit Programme included in the Acelera pyme platform.
Direct concession regime, the beneficiaries of the aid through a non-competitive concurrence procedure.
Amount: The maximum amount of aid per beneficiary will be six thousand euros (€6,000) in the Process Management category. The economic amount of the vouchers is non-refundable with an amount allocated according to the size of the company.
Submission: Electronic application on the administration's website.
Deadline for submission: Until September 2, 2023.
Aids aimed at promoting the Digital Transformation of the Spanish industry within the framework of the project Industria Conectada 4.0 (EOI4): The in-kind aid object of this call consists of receiving specialized and individualized advice that will include a diagnosis of the starting situation and the development of a digital transformation plan.
Grants for R&D&I projects in the field of Connected Industry 4.0 2023 (MINCOTUR23IC40): The purpose of this call is to grant aid in the form of a nominal loan plus grant, on a competitive basis, for research and development projects, as well as organizational and process innovation projects that contribute to the digital transformation of industrial companies and the improvement of their environmental sustainability as a result of their digitalization.
Support for Innovative Business Clusters 2023 (MINCOTUR23EI): Actions to support the operation of Innovative Business Clusters, technical feasibility studies and digital technology projects that must incorporate knowledge and/or technologies that promote the digital transformation of the companies that carry them out within the framework of industrial research activities, experimental development activities, organizational innovation and/or process innovation.
Type of aid: To support the implementation of actions in the industrial sector aimed at increasing the productivity and competitiveness of micro-enterprises in Cantabria through the acquisition of new assets.
Amount: Investment in equipment, machinery and tools; auxiliary installations and services; information technology ("software" and "hardware") and communications, internal transport elements and special external transport vehicles. Total amount between €3,000 and €50,000. Aid subject to MINIMIS.
Beneficiaries: Microenterprises in Cantabria in activities belonging to one of the following sectors: industry, industry support services, sectors included in iCan2020.
Deadline for submission: Until 06/30/2023.
Community of Castilla y León
Type of aid: The granting of subsidies aimed at facilitating the incorporation of information and communication technologies in the SMEs of Castilla y León, with the purpose of improving their competitiveness.
Amount: Max. 75%.
Beneficiaries: SMEs and Self-Employed with work center in Castilla y León.
Deadline: Call for applications is open throughout the year.
Type of aid: Aid intended to finance the implementation of projects aimed at their digitalization for the development of industrial SMEs in Madrid and increase business productivity and competitiveness.
Implementation of business solutions using technologies related to communication, analysis and data processing.
Collaborative platforms.
Digitization of manufacturing processes using technologies such as augmented reality, collaborative robotics, additive manufacturing, sensors, embedded systems and process control.
Implementation of Information and Communication Technologies (ICT) in the value chain of the industrial company.
Design and development of web pages, social networks and cybersecurity as a vehicle for business development.
Amount: The minimum eligible budget is €60,000, maximum €250,000 (medium-sized companies) and €350,000 (small companies).
Beneficiaries: Small and medium-sized companies incorporated as trading companies, and which carry out their economic activity (IAE) in the following divisions:
Division 2: Extraction and transformation of non-energy minerals and derived products. Chemical industry.
Division 3: Metal processing industries. Precision mechanics.
Division 4: Other manufacturing industries.
Deadline for submission: From 06/01/2022.
Type of aid: depending on the size and type of activity of the recipient, with a maximum of two modernization solutions (see ANNEX I of the bases). Subsidy between €600 and €13,000.
Purpose: modernization of private passenger transport companies providing road transport services and private companies involved in road freight transport, with the aim of increasing the efficiency of the companies and the transport system through digitalization, sustainability, connectivity, renewal of systems and the introduction of new technologies in the sector.
Beneficiaries: private legal entities and individuals with tax residence in the Autonomous Community of La Rioja, provided that they meet any of the following conditions:
Hold one of the following authorizations in force at the date of application for aid: MDPE, VDE, MDLE. OT (see article 3).
At the date of application for the aid, they provide public urban bus transport service and were exempt from obtaining any of the authorizations included in the previous section.
Intervene in the process of transporting goods as shipper/unloader or shipper/receiver.
Eligible actions: Modernization solutions listed below that meet the requirements set forth in Annex I:
Management of electronic control documents.
Second generation intelligent tachograph system.
Integration of electronic control documents in management systems.
Implementation of TMS/ERP systems.
Implementation of SAE systems.
Updating of SAE systems.
Subsidies for passenger transportation services.
Implementation of electronic claims applications.
Improved ticketing systems
Financial resources: €742,376.
Deadline for submission: 05/17/2023 - 06/30/2024.
Community of the Basque Country
ASTURIAS:
Program to support digital transformation (ASTUR23ATD): Non-repayable grants for the implementation of improvement solutions in the areas of process, product and business model of companies, within the scope of Industry 4.0.
CANARY ISLANDS:
Innovation Bonds Program (GOBCAN23INBONO): Small grants in the form of Innovation Bonds (INNOBONOS) for the acquisition of advisory services, tutoring and technology watch, consulting, development, ICT solutions, knowledge transfer, certification of regulations, etc. Co-financed with FEDER funds 85%.

VALENCIAN COMMUNITY:
GALICIA:
Aid for Industry 4.0 digitalization projects (IGAPE23DIG40): Aids aimed at the implementation of projects whose purpose is the implementation of solutions for the digital support of processes of a company or for projects of digital interconnection of processes between a Galician SME and other companies or between two or more Galician SMEs. Subject to Temporary Framework.

Aid for the digital internationalization of Galician companies. Galicia Exporta Digital 2023 (IGAPE23EXPDIGIT): The objective is to support Galician companies in their digital internationalization processes, aware that the development of digital technologies represents an enormous potential for improving competitiveness in international markets.

LA RIOJA
Digitalization and Industry. ICT Structures and Systems (ADER23TIC): Aid program for the implementation of ICT systems and structures

New Software acquisition or implementation.
Design and development of dynamic function web pages - "Industry 4.0" program, for industrial companies with 10 or more employees: internal expert consulting and new asset elements.
NAVARRA:
Promotion of the digital company Navarra 2023 (GN23TICNAVARRA): The purpose of this call is to promote the incorporation of Information and Communication Technologies (ICT) by SMEs and also to promote their Digital Transformation. The following types of implementation projects will be eligible:
A. ICT solutions applied to the digital transformation of the company (Type A projects).
B. Digital transformation opportunities detected in the Digital Transformation Plan prepared by the company (Type B projects).


Aids for the improvement of competitiveness 2023 (GOBNAV23COMPETI): The purpose of these aids is to promote the competitiveness of companies in Navarra, by means of subsidies for projects that are developed with specialized advice for this purpose. These are aids for specialized advice to companies in Navarra, by subsidizing consultancy and engineering expenses derived from the study of the different areas of the company and the implementation of improvement actions.

BASQUE COUNTRY:
Digital and Green Transition 2023 (DFB23TRANSDYV): This grant program aims to boost roadmaps and specific projects of companies in Bizkaia that
transform their products, operations and business model towards digitalization and environmental sustainability.
The grant program contains four lines of support:
1. Development of plans for digitization (basic or advanced) and environmental sustainability.
2. Basic digitization projects.
3. Advanced digitization projects.
4. Projects for environmental innovation and circular economy.
Basque industry 4.0 2023 (GOBV23BINDUSTRY): Support Industrial Research and Experimental Development Projects that address Technology Transfer from "technology suppliers" (such as, for example, RVCTI agents) to industrial manufacturing companies, in the field of ICTs applied to Advanced Manufacturing, which have a demonstration effect and therefore allow accelerating the transfer to the market of the results of R&D projects in ICTs.
innobideak 2023 Program (DFB23KUDEABIDE): This program promotes the implementation of Advanced Management Models in companies. It grants non-refundable subsidies for actions that allow Basque companies to incorporate knowledge and method when ordering, rationalizing, prioritizing, and consequently optimizing the capacities and resources of the companies, with the final objective of improving their efficiency.
Renove Industry 4.0 2023 (GOBV23RENOVE40): Acquisition of machinery and/or advanced equipment (Hardware and Software), for the implementation of Industry 4.0 projects, aimed at applying technologies within the field of Advanced Manufacturing in industrial companies and related services linked to the industrial product-process of the Autonomous Community of Euskadi.

In the MESbook integration project phase, different tasks necessary for the success of the digitization project of the production and administrative processes will be performed. The purpose of this phase can be divided into three main blocks:
Review and validation of all configurations associated with each of the modules purchased.
Methodology for data identification, review and validation.
Expert training in the use of the MESbook tool.
These trainings, on the use of the MESbookc tool, can be subsidized to the company through FUNDAE credits.