REAL-TIME COST MANAGEMENT

Efficient management and cost savings in the industrial company with MESbook
With MESbook you can identify and reduce your factory's costs.
Get better value for money, take appropriate action and manage your resources more efficiently.
MESbook is the only Industry 4.0 MES System that identifies cost holes in real time: labour and shrinkage.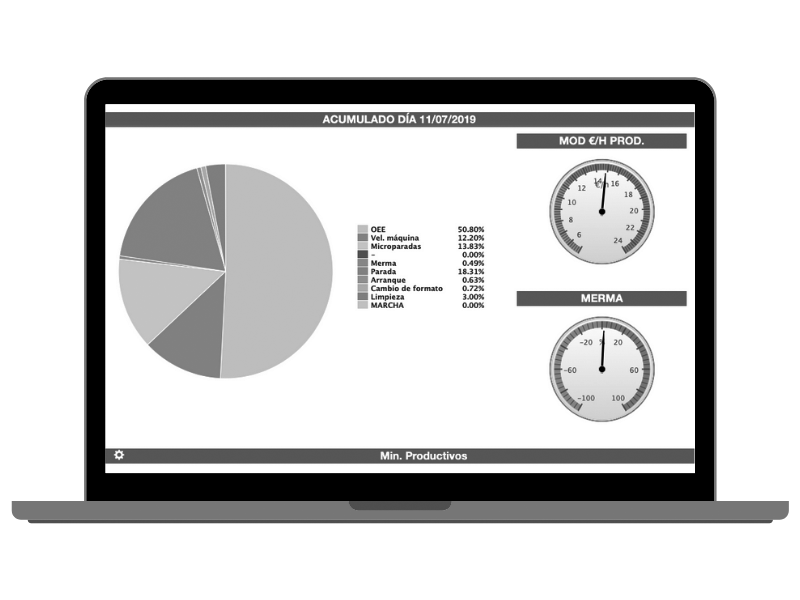 Reducing costs is the main goal of factories 4.0
Establishes improvement plans
Real-time cost controlling
We provide solutions to all the operational needs of the factory.
What is included in the MESbook MES cost module?
With MESbook, you will be able to carry out Cost Control in real time byautomatically identifying in real time the productivity and cost deviations, as well as the reasons for them.
Knowledge of actual costs
Product and profitability by factory, section, line, customer and product family.
Identification of the cause of the deviation (€) from the factory standard: number of people, speed or cost per hour worked.
Difference and quantifies between different types of process shrinkage, by purchase price.
Analysis and monitoring of improvement actions
Changes in the processes carried out at assembly workstations and an increase in the number of operators in an assembly stage, among others.
FREQUENTLY ASKED QUESTIONS
Are you interested in the Cost Module 4.0?
Contact us to request a demo or a personalised quote