SUCCESS STORIES
IN INDUSTRY 4.0
We help industrial companies to manufacture MORE, BETTER and CHEAPER
Leaders in Industry 4.0 in Spain, with more than 100 projects in 15 different sectors.
At MESbook we are committed to our clients' results.
We speak the language of factories and we know that the Industrial Digital Transformation is much more than technology, that's why we offer an improved MES System for Industry 4.0. Each MESbook project is unique and we put our work and effort in achieving the success of each client.
In addition, we are the only solution on the market that incorporates Customer Success Management: continuous support to ensure the use of the tool after implementation, continuous training and opening of improvement projects.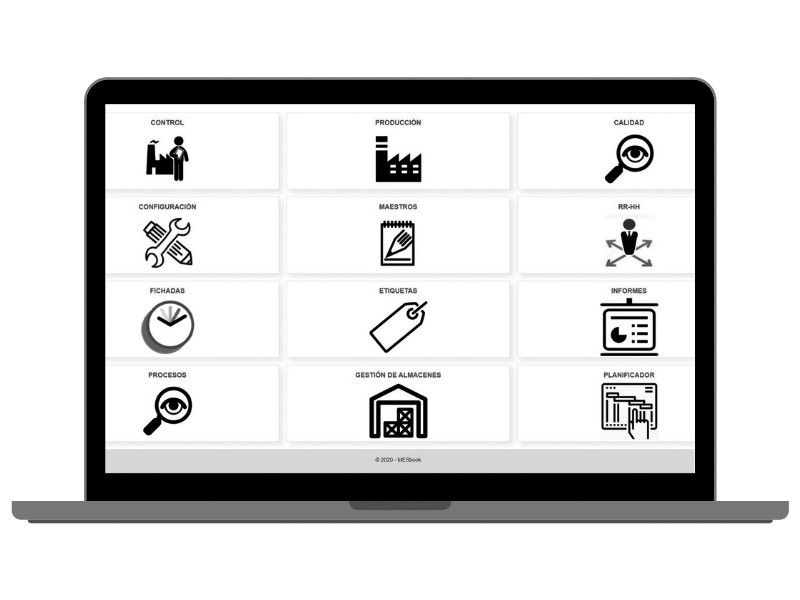 EL MOLINO: Gain in robustness and reliability of the quality system and total traceability in the plant.
The MESbook and El Molino team worked during the implementation of the software to translate the entire production process of the factory. Based on our knowledge of the sector, we have pre-designed an infrastructure to connect to each of the machines of a production line of tiles in sections, from pressing to packaging. After the successful implementation, we started the Customer Success Management process with continuous training and improvement projects.
VIOKOX: Real-time control of the packaging area
MESbook is present in the entire packaging area, with plans to join the entire value chain by joining the manufacturing area in the short term.
Viokox was approached and advised by the MESbook team on how to improve its management system with the help of the tool, and at the same time adapt the tool to its system throughout the implementation and after-sales phase. The phases consisted of: building data reliability, involving staff at all levels of the organisation and implementing the Customer Success Management process.
Case Study 4.0 - Cosmetics Sector
QUIMI ROMAR: End-to-end connection of the entire plant
QUIMI ROMAR: End-to-end connection of the entire plant
MESbook focused on transforming the manufacturing process, making paper disappear and providing objective information in real time for tactical and strategic decision making.
Interested in learning more?
Contact us and we will tell you how we can help you.